Sage Garden Project at Monarch School
Number of Individuals Program Serves:
About the Program:
The Sage Garden Project visited Monarch School in December 2014.  With energy, vision, and generosity, the idea for a Monarch School Garden Program and Nutrition Lab became a reality.  The program serves K - 12 homeless students in San Diego, California, providing empowering opportunities to grow and prepare food for students, staff, and families.
Program Members:
Andrew Schlegel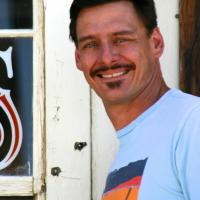 Hank Stelzl