Sage Garden Project
Number of Individuals Program Serves:
About the Program:
The Sage Garden Project provides garden and nutritional science lessons to students at risk for developing diabetes. The hands-on program of gardening and nutritional science has been developed for grades K-6. Operating a pilot program at Ocean Knoll Elementary in Encinitas for since 2011, delivering 24 lessons per week in both the garden and the nutritional science lab, plus after-school programming and summer camps has added up to over 6,000 lessons provided to date. I am the current Nutrition Teacher for all 640 students at Ocean Knoll Elementary.
This experience laid the groundwork for Sage Garden Project's expansion into 20 additional California schools, beginning in the 2015-16 school year. Awards provide hard-to-come-by funding for staff, as well as support with planning, lessons, materials, training at the Edible Schoolyard Academy in Berkeley, and a fully-equipped mobile cooking station.
Similar to traditional science lab sessions, garden-based learning from Sage Garden Project instructors supports teachers by delivering enrichment experiences, which augment in-classroom, standards-based lessons. Among the many benefits is positive impact on English-Language-Learners and other diverse learners, which has been reported by the Sage Garden Project and others with whom they collaborate.
The Sage Garden Project is one of many programs of The Anthony Cerami and Ann Dunne Foundation for World Health. Its aim is reducing the incidence of obesity and type 2 diabetes in our youth by providing the tools and inspiration for a lifetime of health.
Program Members:
Dawn Mayeda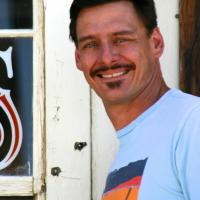 Hank Stelzl