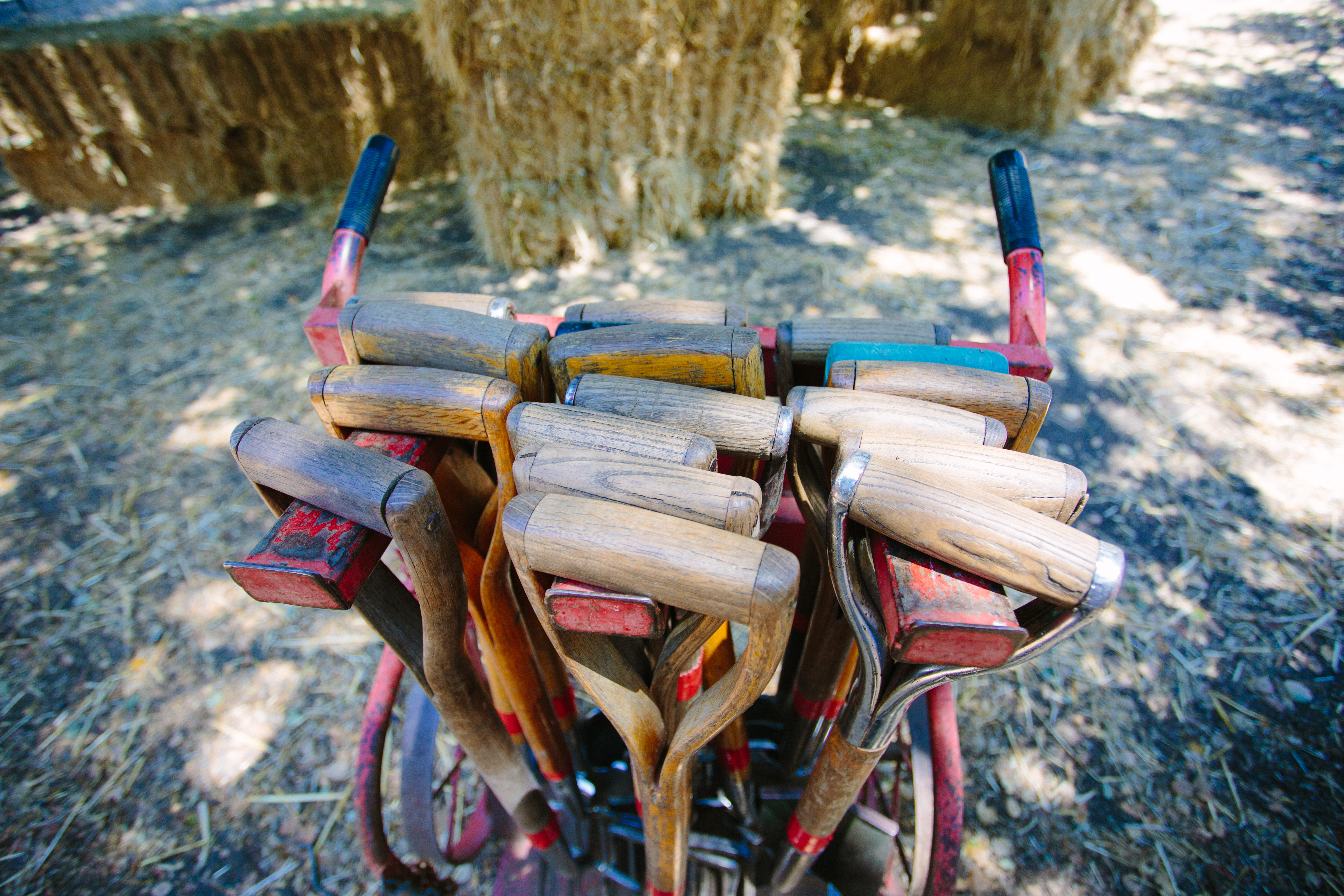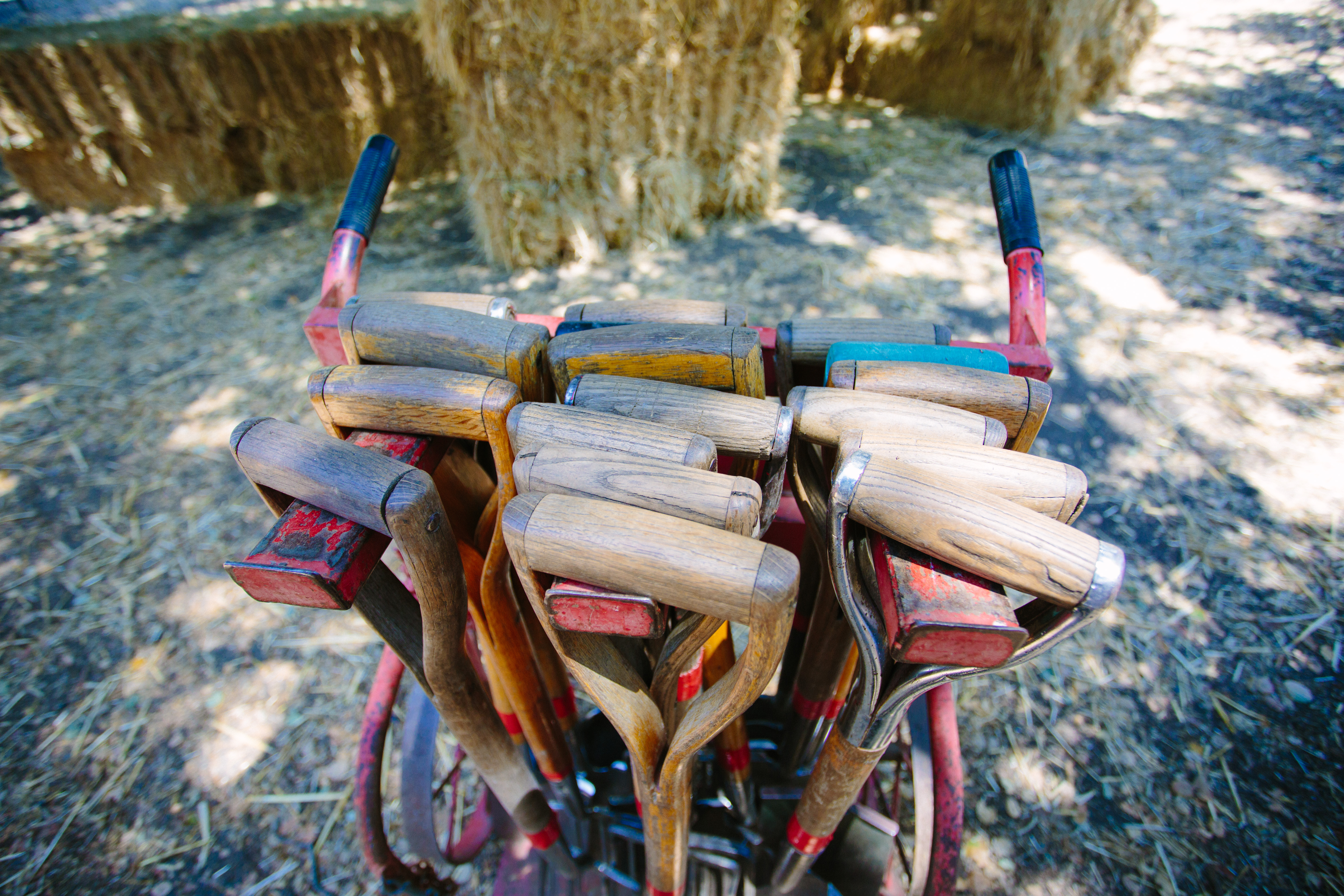 Frequently Asked Questions
What is the relationship between Alice, Chez Panisse Restaurant, and the Edible Schoolyard Project?
Alice Waters founded Chez Panisse Restaurant in 1971, and with the 25th anniversary of the Restaurant, founded the Chez Panisse Foundation. In 2011, after fifteen years as the Chez Panisse Foundation, we changed our name to the Edible Schoolyard Project to better reflect our mission. We celebrated the 40th birthday of Chez Panisse Restaurant and Café with a series of wonderful events in support of edible education and launched our Edible Schoolyard Network, which for the first time brings together allied efforts from around the country and the world. Alice travels extensively to champion our vision for edible education and is very involved in the strategic direction of the Edible Schoolyard Project and the day to day operations when she is in town.
Does the Edible Schoolyard Project provide grants?
The Edible Schoolyard Project is not currently a granting organization.
What is edible education?
Edible education is the use of food – from the garden to the kitchen – as a tool to teach lessons on academic curriculum, health, community, and the environment. Edible education connects the experience of school to the real, lived experience of our students, and prioritizes access to the healthy food that underpins all other efforts to give children a strong start at school and in life.
Are there any employment or internship opportunities at the Edible Schoolyard Project?
When available, all open positions can be found on our Careers Page.
What do you offer on your website?
We launched edibleschoolyard.org in 2012 to support the creation, growth, and enrichment of edible education. Everything we create at the Edible Schoolyard Berkeley or share at our Edible Schoolyard Training programs is documented and shared online. Our resource library collects vetted lessons, teaching practices, program tools, and training materials – all available at no cost. We also visualize the growth and reach of edible education programs around the world on our interactive Network map.
How can I get involved?
We welcome you to join our online community, and, if you are part of a school or an organization that does food education or justice work, to add your program to our network map. Upon joining, you will receive our newsletter, which offers news, resources, and perspectives from the field of edible education. Adding your program to the map will help increase visibility for your work as well as help demonstrate the strength of the edible education movement.
We also welcome visitors to our garden and kitchen classrooms at the Martin Luther King, Jr. middle school, and we encourage anyone interested to apply for our summer trainings. We also encourage you to explore the Network map to find and reach out to organizations near you.
We also encourage you to stay in the loop by following us on Facebook, Twitter, and Instagram.
Who can join the Network?
We welcome all organizations working in the field of edible education and food justice to join the Network. These may include schools with gardening and cooking programs, organizations that support educational gardening and cooking programs, food banks, advocacy organizations, and government agencies. And anyone can join and create an individual profile for themselves.
What do members get access to?
Organizations and individuals that join the Network become part of an online community of educators, farmers, chefs, administrators, and organizers working to improve educational opportunities for students and increase access to food. Joining the Network serves to increase visibility for your organization, makes it easier for anyone interested in supporting your work or to find you, and cumulatively demonstrates the strength of the edible education movement.
Anyone visiting the site can make use of the resource library, which contains curriculum and program development documents to help strengthen edible education programs. Examples of resources include the Edible Schoolyard Project's 6th, 7th, and 8th grade gardening and cooking curriculum, fundraising strategies, kitchen classroom infrastructure and systems, and strategies for forming a positive workplace culture.
How can I volunteer at the Edible Schoolyard in Berkeley?
Volunteers are integral to the success of our program, enriching and enlivening our daily work. Visit our Get Involved page for more information.
Where will my donation go?
Your donation will go to support the movement for edible education. Specifically, your donation will be used to:
Support the programmatic and operating costs of the Edible Schoolyard Berkeley at Martin Luther King, Jr. Middle School, which educates 1,000+ children annually through a one-acre garden and kitchen program.
Fund our annual training program, designed to strengthen edible education programs and build leadership in the field.
Promote the creation and management of our online community that provides free downloadable curriculum and program development resources to anyone interested in edible education.
How is the Edible Schoolyard Project funded?
The Edible Schoolyard Project is funded through individual donations, foundation support, earned income through publications and seminars, and corporate support. You can see a list of our donors as well as our operating budget in our digital Annual Report.
Does the Edible Schoolyard Berkeley garden provide the school lunch for the whole school?
We wish it could! However, with over one thousand students at Martin Luther King, Jr. Middle School, our one-acre garden is predominantly an outdoor classroom, not a production farm. The harvest from the garden classroom – which is planted, cultivated, and harvested by the students – is used in the kitchen classroom during cooking lessons. All kitchen scraps then return to the garden in our compost pile to continue the cycle!
What is the Edible Schoolyard Summer Training?
The Edible Schoolyard Summer Training is an annual program that the Edible Schoolyard Project hosts to train educators and advocates looking to bring edible education to their schools. It is a five-day intensive about the running of the garden classroom, kitchen classroom and administration of the program. Learn more about our Professional Development offerings on our Training Page.
What does the Edible Schoolyard Project do about school lunch reform?
In October 2005, the Edible Schoolyard Project (formerly Chez Panisse Foundation) provided a grant to the Berkeley Unified School District to hire Chef Ann Cooper as the Director of Nutrition Services for the district. Through Cooper's persistence, we eliminated nearly all processed foods in the district and introduced fresh and organic foods to the daily menu, while remaining within the district's food service budget. With support from the Edible Schoolyard Project, Rodale Publishing, and the Center for Weight and Health at the University of California, a three-year study was conducted to evaluate the impact on student attitudes, knowledge, and behaviors towards food. Read the results of the evaluation.
You can learn more about Ann Cooper's work by visiting the Chef Ann Foundation website.
It is Alice's vision that every child in America is fed a nutritious and free lunch at school, and so the work that we are doing to strengthen the movement at large is a form of advocacy for the end goal of nationwide school lunch reform.
How do I start an edible education program?
When it comes to getting a program off the ground, we have a few suggestions:
First, we encourage you to spend time exploring our website where you will find resources and opportunities to connect with other educational gardening and cooking programs that could help you grow.
Visit the resource library – browse our collection of lessons and program development documents. All of our resources are freely available.
Stay connected – be sure and sign up for our newsletter, which contains lessons and program development resources, blog posts, and news and events in the edible education community. You can also follow us on Facebook, Twitter, and Instagram.
Our second recommendation is to see our model in action. We offer several options for visiting our garden and kitchen classroom:
Public Tours – On the first Thursday of each month during the school year, we offer a free tour of ESY Berkeley. Tours are a terrific opportunity to see our program in action and learn about our history and operation.
Edible Schoolyard Trainings – Our training programs for educators and advocates in the field of edible education offer hands-on professional development in running engaging and culturally responsive gardening, cooking, and school meal programs. We also share all of the resources we give to training participants for free in our resource library.    
Private Training – we occasionally offer day-long private trainings for organizations. If your team is interested, please review our Trainings Page for more information.
We occasionally receive inquiries regarding how an organization can, themselves, become directly affiliated with us. While our founder, Alice Waters, has directly supported the development of a few programs across the country, these are now independent organizations and we do not ourselves envision expanding to other locations. At the same time, we are not proprietary about the name "Edible Schoolyard," so please feel free to use it if you would like!
We wish you the best for growing an edible education program in your community! Please don't hesitate to get in touch as time goes on.