How To: Direct Seed
Summary
The process of direct seeding (also called direct sowing) involves planting seeds in the garden, rather than buying small plants or starting seeds indoors earlier and transplanting them outside. This lesson will walk you through the steps of direct seeding so you are ready to direct seed something yourself!
Time
10-30 minutes
Materials
Seeds from seed packets (seed student notes for a resource on which seeds to direct seed)
A container or location for planting.
Read
Read through the steps of direct seeding. See the visuals for helpful tips. Also, check out our Instagram for a video story of the process of direct seeding: https://www.instagram.com/edibleschoolyard
Do
Let's plant! If you don't have access to an outside space for direct seeding, no problem! You can plant in a variety of different containers, including a milk carton.
Steps for Direct Seeding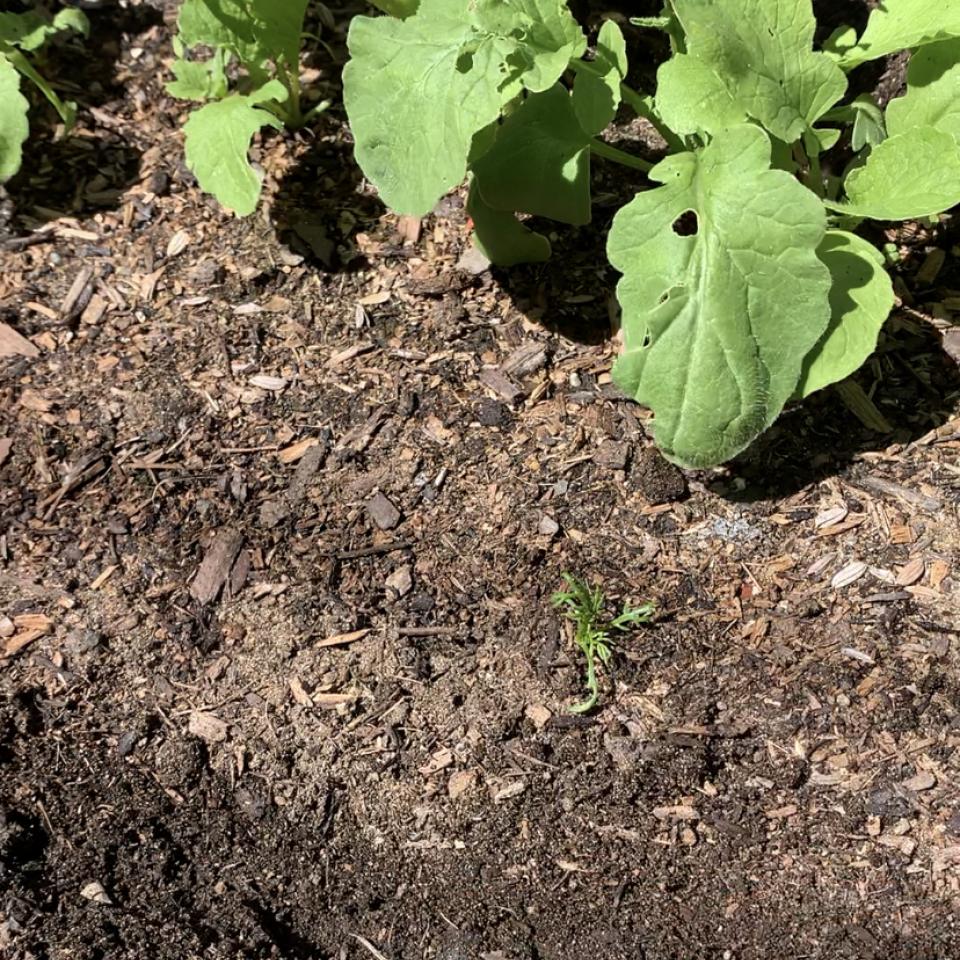 Step One
Fina a space to plant. Your space can be outside or in a garden container.