Wellness in the Schools
Number of Individuals Program Serves:
About the Program:
Wellness in the Schools is a national non-profit that inspires healthy eating, environmental awareness, and fitness as a way of life for kids in public schools. Through meaningful public-private partnerships, we work with schools to provide healthy, scratch-cooked meals, active recess periods, and fitness and nutrition education. Our partnership approach drives systemic, long-term change, shifting the entire culture of schools.
Today our programs reach over 50,000 students in over 100 public schools daily. In the past eleven years, we have cooked over 11 million school meals and led more than 54,000 hours of play. We are continuing to expand our national footprint, helping schools across the country become healthier places for students to learn and grow.
Our Cook for Kids program works with schools to feed kids real food. WITS Chefs, trained culinary graduates, work with schools to transform the cafeteria menu, train school staff, and provide nutrition education to students.
Our Coach for Kids program encourages schools to let kids play to reach the recommended 60 minutes of daily activity. WITS Coaches, trained fitness professionals, work with schools to reinvent recess, train school staff, and provide fitness education to students.
The Green for Kids program brings gardening into the classroom and cafeteria to get kids green. The program combines edible gardening and interactive and accessible environmental education for our schools. From implementing hydroponic Tower Gardens to partnering with Edible Schoolyard gardens, WITS brings the school garden experience into classrooms and cafeterias with hands-on, experiential learning.
Our daily goal is for students to return to class after lunch and recess ready to focus and learn. Our long-term goal is to teach children healthy habits that will last a lifetime.
Program Members: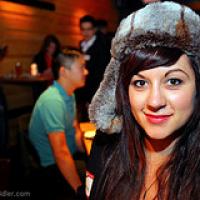 Reana Kovalcik
Monica Chen
Mallory Stellato