OAEC School Garden Program
About the Program:
A pioneer in the school gardens movement, the Occidental Arts and Ecology Center in Sonoma County, Calif., has trained and supported over 650 teachers and staff from approximately 250 schools through its School Garden Program. 75,000 children per year now benefit from school garden programs started and sustained with OAEC's support. 
Despite the success of such programs at the elementary school level, outdoor classrooms are not prevalent at middle and high schools. OAEC addressed this discrepancy in 2010 by implementing the Growing Youth Project (GYP) for upper grades.
We are now expanding our reach nationally, as the need for curriculum-based ecoliteracy education is increasing. As part of this effort, we're creating a "Training the Trainers" model of education to further spread the benefits of school garden programs throughout the United States. This project will support other land-based centers in developing their own "Teacher Training and Support" programs. OAEC's program will serve as the model, but we'll help centers develop programs appropriate for their specific regions.
Program Members: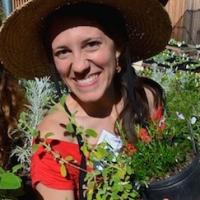 Janel Healy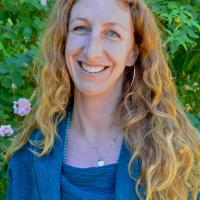 Vanessa Carter