Nurture
Number of Individuals Program Serves:
About the Program:
Nurture's mission is to educate kids and families about healthy eating with the goal of helping them lead longer, healthier lives. We empower family members of all ages (children, teens and adults) with the tools and resources needed to prepare healthy and delicious meals, even when faced with limited time and budget. We work in schools to teach students the basics of good nutrition in a fun and interactive way.
Tools we provide to families include:
-Education (cooking classes, nutrition education)
-Philanthropy (cooking equipment, food)
-Support (community building, job oppportunities).
Nurture is a grassroots organization that was formed to address important issues including hunger, childhood obesity, wellness and an increasingly unhealthy food chain. Originally founded in Chigaco in 2008, the organization expanded to South Central Idaho in 2011. We focus on low-income families with children at high risk for nutritional and health problems. We are largely volunteer-run organization fueled by passion and energy to help others. We engage in helping the local community in a hands-on way.
Nurture is a non-profit organization incorporated in the state of Illinois in 2008. Nurture received Federal tax-exempt status as a 501(c)(3) organization effective November 2008.
Nurture is uniquely focused on the parent/child relationship, as we know that while kids are key influencers in choosing foods, the caregiver is the gatekeeper to foods and habits in the home. We have a unique approach to overcoming the obstacles to eating well that we hear.
 
Program Members: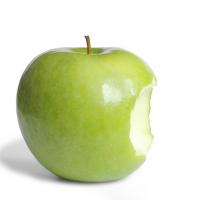 Stacy Whitman
amy schlatter