Loyalton Learning Garden
Number of Individuals Program Serves:
About the Program:
With funding from The Sierra Schools Foundation and the Sierra County Office of Education we were able to build an amazing garden complex at Loyalton Elementary School.  We have a large greenhouse, 15 raised beds and outdoor classroom areas.  Since the fall of 2014 all K-6 and a handful of Continuation School (9-12) students have participated in weekly gardening classes from August – November and March – June.  All students participate in planting seeds, nurturing seedlings, transplanting, harvesting veggies, harvesting seeds and flowers, putting the garden to bed for winter, composting, reducing, reusing, recycling, art, nutrition and cooking.  Our garden curriculum contains many projects such as our annual seed sale; seed collection, drying, winnowing and packaging.  Seed-to-Salve; planting calendula seed, transplanting, nurturing, harvesting flowers, drying, making calendula oil and then make calendula salve.  Dandelion week; identifying and collecting dandelions and cooking dandelion fritters.  Plant sale; planting seeds in greenhouse and nurturing seedlings, hardening off seedlings and hosting a plant sale. Guest speakers; chefs, Cattlewoman and Grange members.  Every week the garden offers some type of art, science, nutrition or cooking activity.  None of this would be possible without help from our parent, grandparent and community member volunteers, teachers and teacher aides.
Check us out on Facebook at Loyalton Learning Garden:
https://www.facebook.com/loyaltonlearninggarden/
Program Members: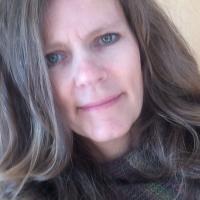 Amy Filippini
Founder, Parent, Staff, Teacher