Anti-Oppression Resource and Training Alliance
Number of Individuals Program Serves:
About the Program:
AORTA is a worker-owned cooperative devoted to strengthening movements for social justice and a solidarity economy. We work as consultants and facilitators to expand the capacity of cooperative, collective, and community-based projects through education, training, and planning. We base our work on an intersectional approach to liberation because we believe that true change requires uprooting all systems of oppression.
We provide consulting in a wide range of areas, from capacity-building to collective liberation, all toward the end goal of helping organizations transform to be better aligned with their social justice vision and values.
We offer:
Strategic Planning and Visioning
Anti-Oppression Organizational Assessment and Transformation
Policy Support
Agenda Design
Customized Support
Program Members: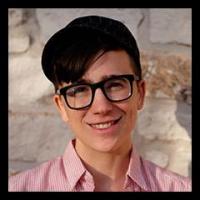 Roan Boucher