Cheremoya Edible Garden & Wildlands
Number of Individuals Program Serves:
About the Program:
Cheremoya Elementary is located in the heart of Hollywood directly below the famous Hollywood sign. We are a low-income and underserved school within LAUSD. Our garden is a small edible raised bed space utilizing part of the schools payground.  With the help of a group in Los Angeles that transforms spaces in gardens, ENRICHLA, we turned the asphalt into a cheerful, inviting space, where students are able to learn in an active, outdoor environment.  Our garden acts as catalyst to show students just how versatile, delicious, and FUN healthy food can be, developing positive attitudes toward healthy, fresh food and increasing consumption of these foods. 
Coming this year we are expanding Cheremoya's open-space to include even more flowers, fruits and veggies. As well as an enlarged open outdoor classroom, drought tolerant plants, grasses, trees, decomposed granite... it's going to be amazing. We are calling it the Cheremoya Wildlands. The most amazing part about this is we have approval from LAUSD to go ahead and tear down an old 1960s bungalow to make the space for it. We have our concept plans ready and our currently fundraising to cover the shortfall. 
Program Members: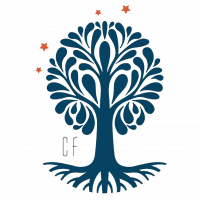 Cheremoya Foundation
Founder, Parent, Supporter, Volunteer