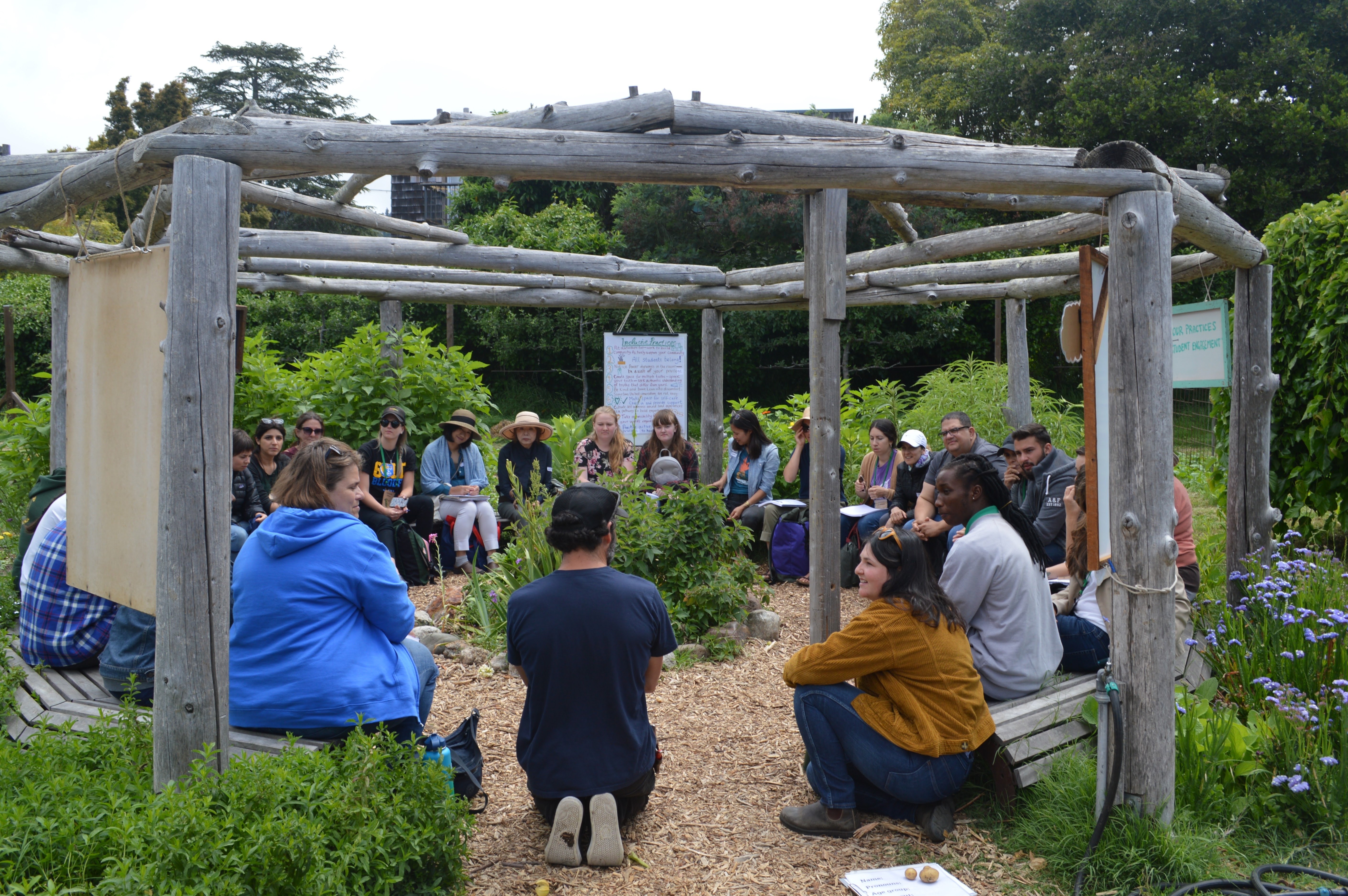 Summer Training at Home 2021
We're excited to invite you to join us for our second-ever Summer Training at Home. Last year, we launched Summer Training at Home to support educators making the rapid transition to distance learning. As we look to the summer ahead, we're still not able to convene folks from around the world for an in-person event. This year's Summer Training at Home will, like last year, be virtual, open to all, and completely free to attend. 
With 12 months of virtual programming under our belts, our aim this year is to make Summer Training at Home feel as engaging and dynamic as our annual in-person gathering. We hope that participants will leave this event series feeling invigorated and prepared to do the work of supporting youth to learn about food in a way that allows them to live and build a healthier and more just future. 
We'll offer varying digital formats to keep things fresh and many interactive sessions that center the expertise of the educators in the room. 
We're excited to share technical teaching, cooking, and gardening skills, and also to build community and connections among educators. 
Zoom fatigue is real. Rather than hosting an eight-hour digital event, we're spreading this "day" of training over two whole weeks.
We're planning a great lineup of digital events scheduled across June 14th-25th. Our hope is that by offering sessions on different days – and at different times of the day– we'll be able to welcome more people than we would if we had opted for a single, full-day program. 
We'll be releasing the full event calendar and launching registration on Wednesday, May 12th. Some sessions will utilize a webinar format and have no registration cap, while others will be smaller to allow for more in-depth conversations. We're planning activities that invite participants to create, cook, taste, and share in common experiences. We want you to feel the joy, curiosity, and wonderment that we seek to foster for our students. We hope that you'll join us!
We'll look forward to sharing more details in May. In the meantime, don't hesitate to reach out with questions, requests, or suggestions. You can reach us at learning@edibleschoolyard.org