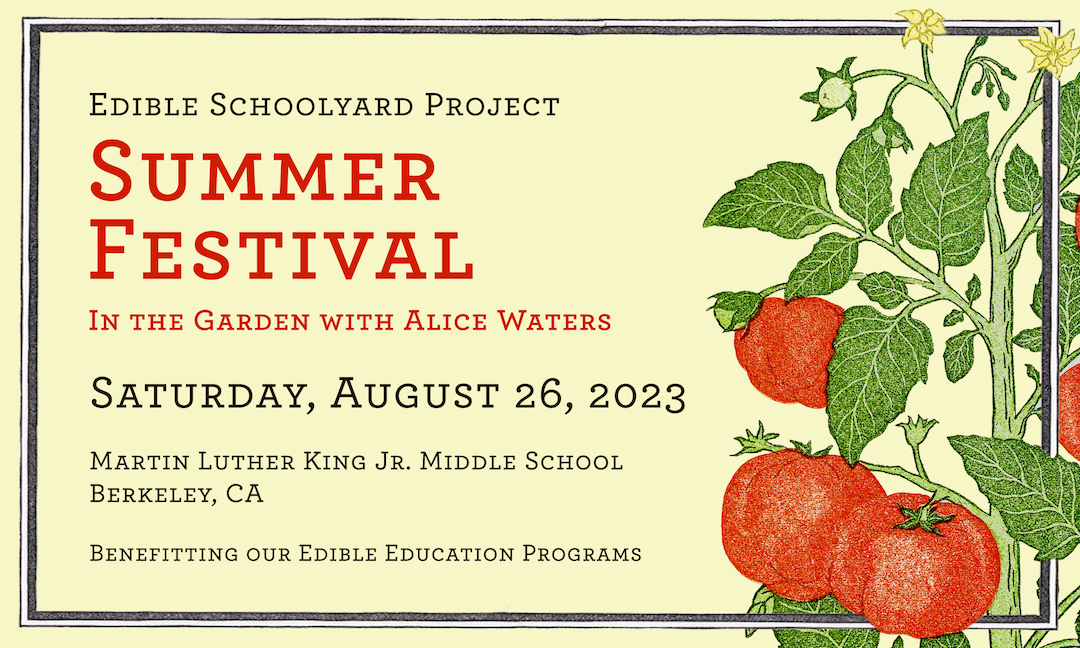 Summer Festival & Annual Benefit
Guests will experience the delight of our school garden, tour the kitchen classroom, and learn about ESY's impact firsthand as they enjoy a beautiful summer afternoon in Berkeley. Hands-on activities will include organic strawberry tasting, culinary herb planting, sampling wood-fired pizzas fresh from the garden oven, and much more! 
Proceeds support the work of The Edible Schoolyard Project and enable us to continue to inspire edible education programming for students and educators around the world. 
If you would like to join the Host Committee please email Kirsten Strobel, Director of Development and Communications at Kirsten@EdibleSchoolyard.org
Host Committee
Anonymous
Dominique Bischoff-Brown 
Owsley Brown
Shelby & Fred Gans
Gloriana Mejia Gund and George Gund IV
Elise Jaffe & Jeffrey Brown
Kate & Peter Kend
Jim Kreissman
Abigail Turin & Jonathan Gans
Alice Waters
Event Supporters
James Alefantis
Jason Bade
Linda Burch
Elena and Jim Lawson
Nancy and Tony Lilly
Julie and Craig McNamara
Nia Impact Partners
Vivienne Yumi Nishimura
Palisade Consulting
Majorie Randolh
Leslie Reynolds
Scribe Winery