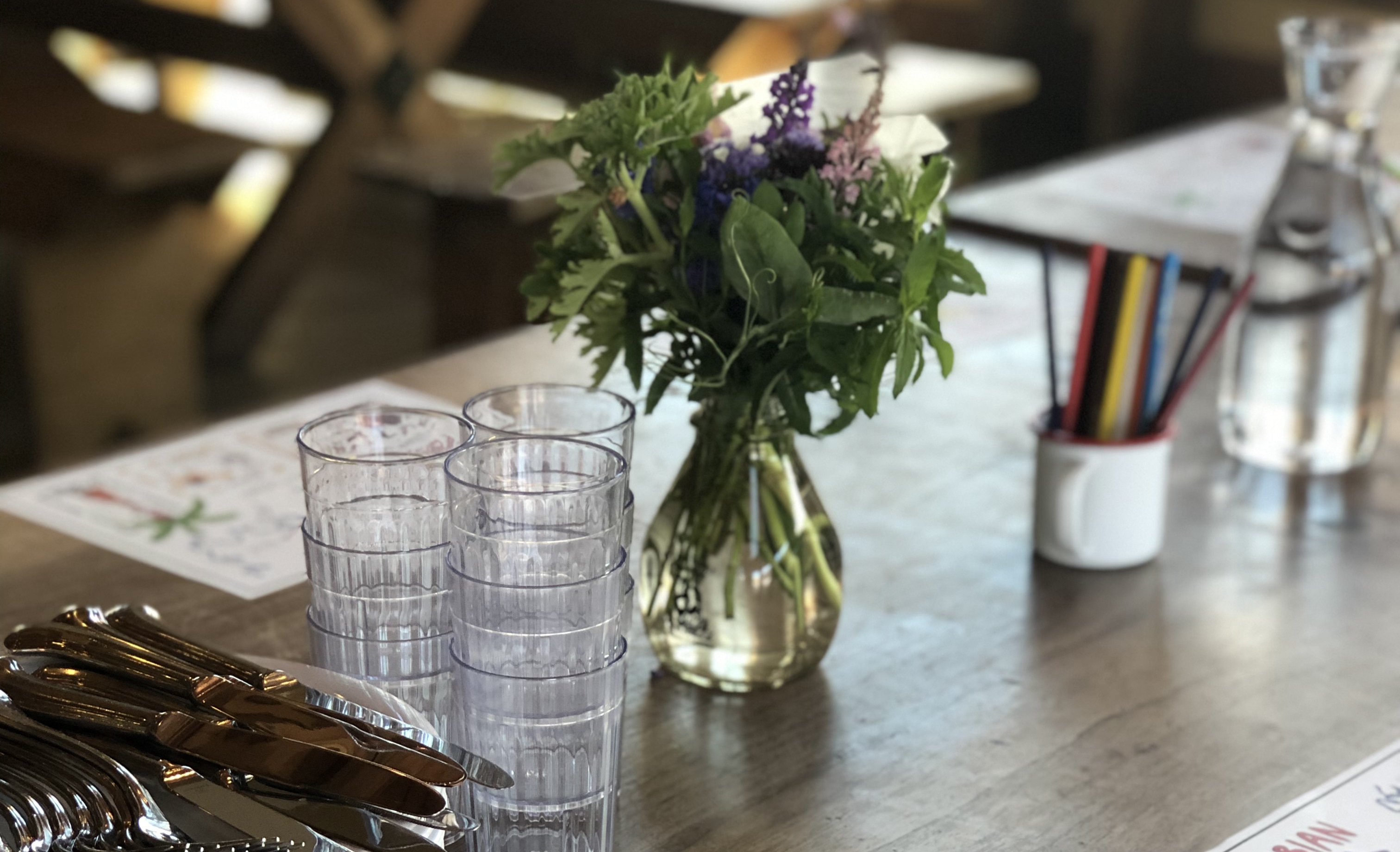 Prompts for Mealtime Conversations
Food and education are inherently political. As educators, we understand the important role that knowledge and spaces for learning have in shaping the future of our society and world. 
The protests in response to the recent murders of George Floyd, Breonna Taylor, Ahmaud Arbery, and Tony McDade have given renewed strength to the long fight against anti-Black racism and police brutality. We stand in solidarity with the current movements, individuals, and youth who demand justice and the dismantling of anti-Black racism. We're drawing inspiration from young people across the country who are organizing, leading, and protesting against unjust systems. As in the climate movement, young people continue to teach us about the urgency of the fight.
In addition to the violence of the recent weeks, which is an extension of centuries of oppression, the Covid-19 public health crisis has had a disproportionate impact on communities of color. This crisis has made more visible the ongoing and underlying systemic inequalities around access to land, food, education, clean water, and clean air. 
We're constantly examining our role as food educators, the stories we share, the narratives we center, and the foods we grow and cook. Next week we'll share some of our thoughts on the complex intersection of edible education, justice, and equity; we see tremendous potential for edible education to catalyze the development of just food systems.
We do not want to draw attention away from the current coverage and discussion of the injustices of state-sanctioned violence and other forms of anti-Black racism. Therefore, we are not providing new Edible Ed at Home lessons this week.
Instead, we are offering prompts for engaging your young people in processing and reflecting. The act of preparing and sharing a meal together creates the opportunity to engage organically in difficult or emotional conversations. Cooking for and with others can be an act of care, and holding space and time to eat together can bring comfort and deepen connections. If you are a parent or guardian, call a family meal. If you are an educator, hold a virtual meal/table discussion. 
These prompts are in no way exhaustive or comprehensive. Rather, they are meant to provide a starting place for conversations and create openings for processing.
Engaging and Discussing
Ask your youth "What are you feeling? Noticing? Understanding? Confused by?"
Many of our young people are on social media; Instagram, Tik Tok, etc. If they do have access to social media, ask them what they are seeing. Consider looking at photos and watching videos together and talking about what they see and how it makes them feel. 
For a collection of articles, videos, resources, and prompts to deepen your discussion, look at this article from the New York Times Learning Network. It shares teaching ideas for making sense of the George Floyd protests.
Talking Through our Understandings
Discuss current events through the unpacking of certain words. Words and phrases like Black Lives Matter, racism, whiteness, allyship, solidarity, and protest. Ask your youth what words they are hearing or seeing that they want to understand more deeply. This activity is meant to open a dialogue to explore meaning while clarifying misunderstandings. You don't have to have all the answers. It's good for your young people to know that you are learning along with them.
What do you understand about this word or phrase? 
What do you not understand about this word or phrase? 
What does this word or phrase evoke for you? Images? Emotions? 
What does this word or phrase mean to you? 
Where have you seen examples of this word or phrase being used? 
What are the resources we can use to better understand this word or phrase?