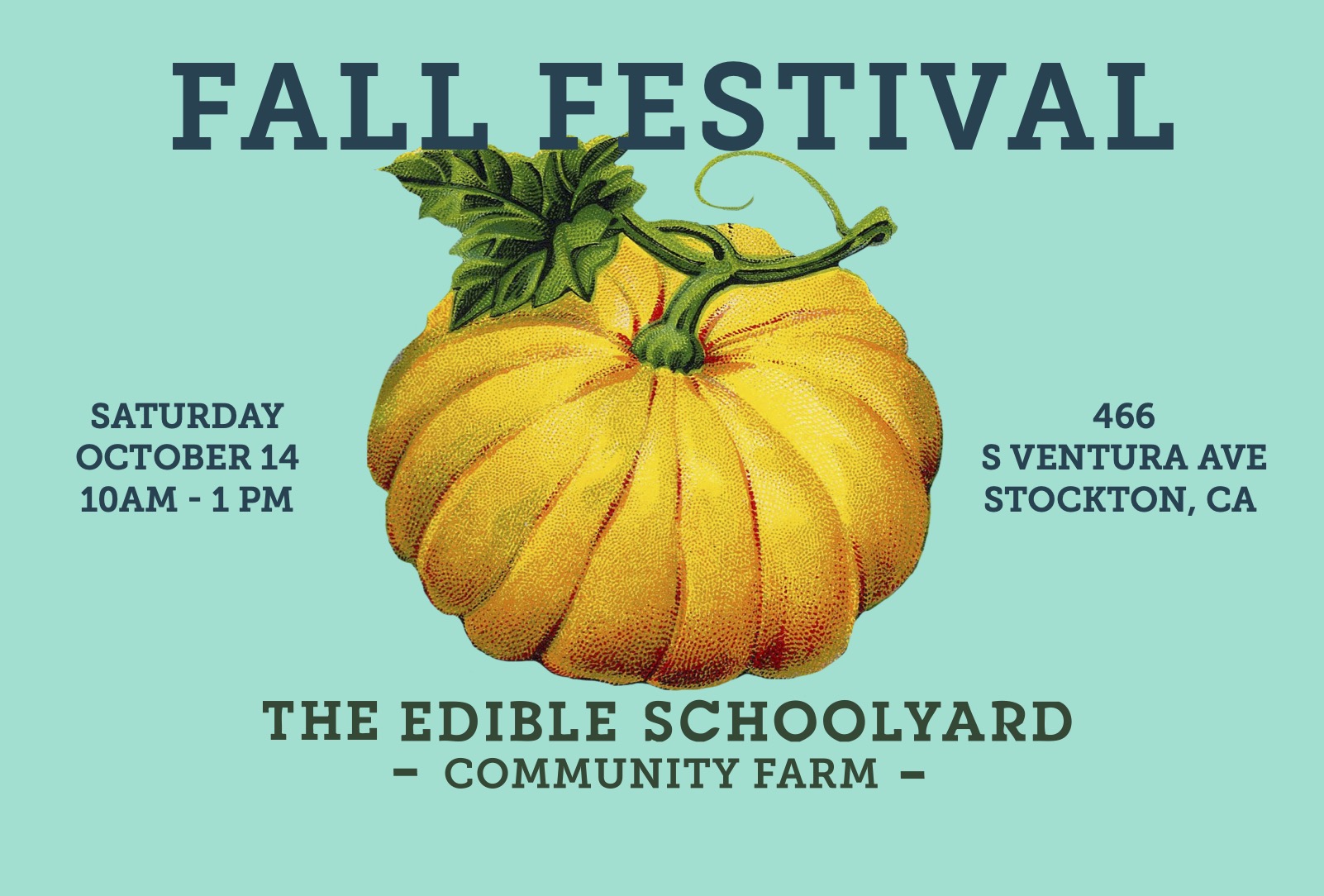 October 14: Fall Festival
Fall has nearly arrived, along with the pumpkins. Join us for a Fall Festival at our Community Farm in Stockton, featuring a pumpkin patch, cooking demonstration, games, and more - including organic produce and compost giveaways. There is no cost to attend and all ages are welcome. ⁠
Fall Festival⁠
Saturday, October 14 from 10am-1pm⁠
466 S Ventura Ave (in the Boggs Tract neighborhood)⁠
Stockton, CA ⁠
The Edible Schoolyard Project Stockton supports community health and wellbeing by providing access to food, land, and learning experiences for students and families. Our Community Farm is a classroom, gathering space, learning lab, community garden, and productive farm for South Stockton schools and community. Learn more.