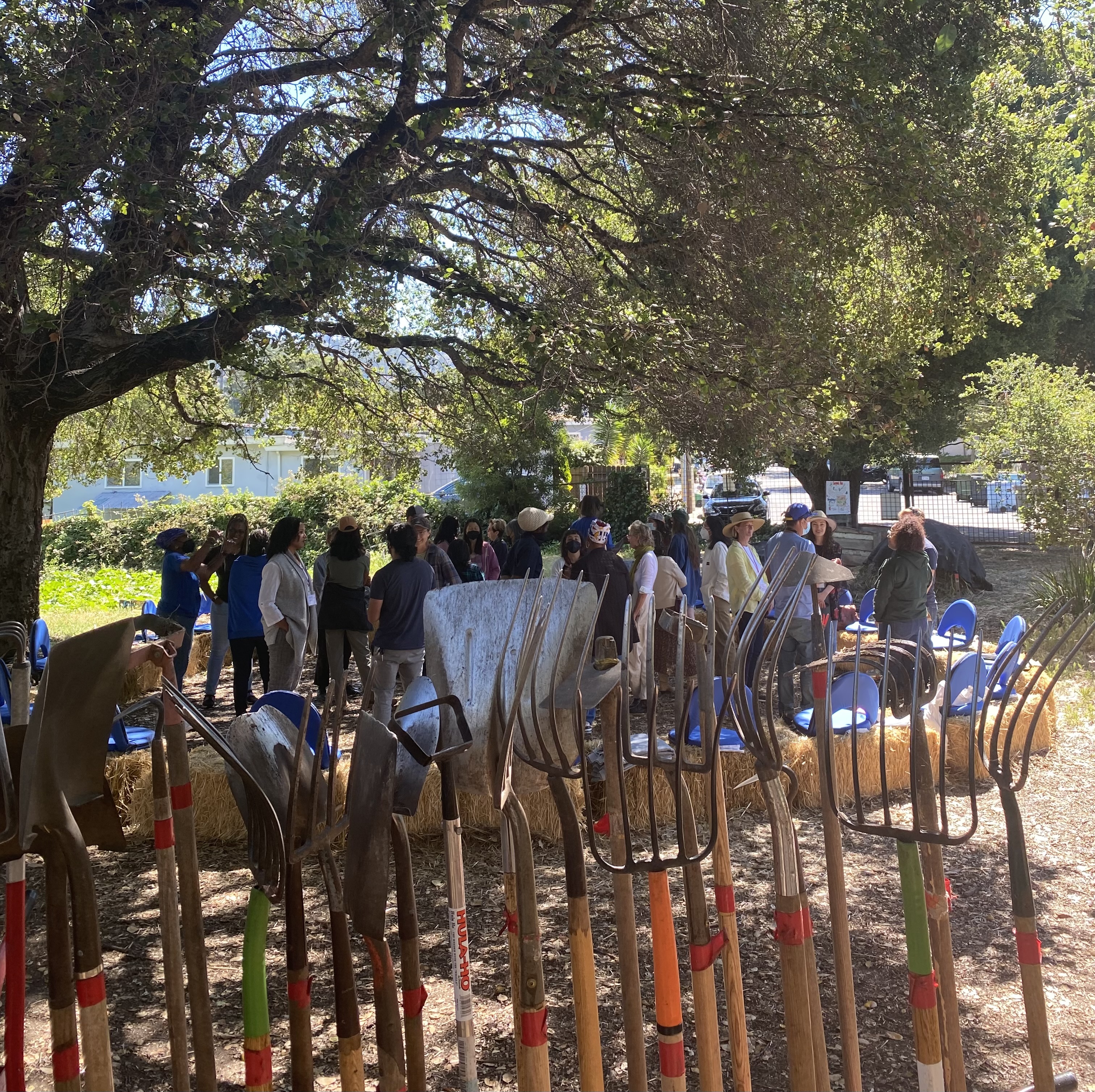 Announcing the 2023 Summer Training
The Edible Schoolyard Project is eager to welcome educators back to our program in June for the 2023 Summer Training! This year's Summer Training will explore instructional strategies and teaching techniques that create engaging and meaningful learning experiences in garden and kitchen classrooms. Experts from leading edible education organizations will facilitate workshops on deepening student engagement, tying garden and kitchen learning experiences to academic standards, creating rigorous curriculum, fostering a supportive and generous classroom culture, and building technical gardening and cooking skills. 
All workshops will be interactive, with ample opportunities for participants to engage hands-on with the material being presented. And, there will be space for attendees to connect with one another and share about their unique experiences, perspectives, and passions for their work. The training will support peer-to-peer exchange through facilitated skill-share round-tables and networking sessions, as well as through celebrating together over shared meals.
---
Special thanks to the Leslie Family Foundation, the Elise Jaffe and Jeffrey Brown Family Foundation, and the Whole Kids Foundation for their support of this event.
---
Summer Training participants will explore:
Strategies for deepening student engagement in garden and kitchen classrooms
Curriculum that integrates academic standards into edible education lessons
Tools and techniques for designing rigorous learning experiences
A greater capacity to practice equity
Improved cooking and gardening skills
Access to a supportive community following the training
When: June 15 – June 16, 2023 and an optional half day on June 17th at our 6-acre community farm in Stockton, California. 
Where: The two-day training will be held at Martin Luther King Middle School in Berkeley, California. 
Who is the training for: The 2023 Edible Schoolyard Summer Training is for teachers, educators, and administrators who are currently working in an edible education program that is at least one year old.
Cost: $200 per participant. Fee covers lunch and refreshments on both days, as well as transportation from Berkeley to Stockton and back. Scholarships available upon request.
Click here for recommendations on local accomodations. 
Stay tuned for more information about our July Virtual Trainings! 
Our virtual trainings will take place in July featuring interactive workshops, reading groups, and webinars all month long. Trainings will offer tools, strategies, and resources for increasing student engagement— the degree of attention, interest, curiosity, and positive emotional connections students experience while learning— in kitchen and garden classrooms. We will announce the full schedule in May.
As always, we encourage you to subscribe to our newsletter and follow us on Instagram to stay in the loop with all training announcements and network updates.