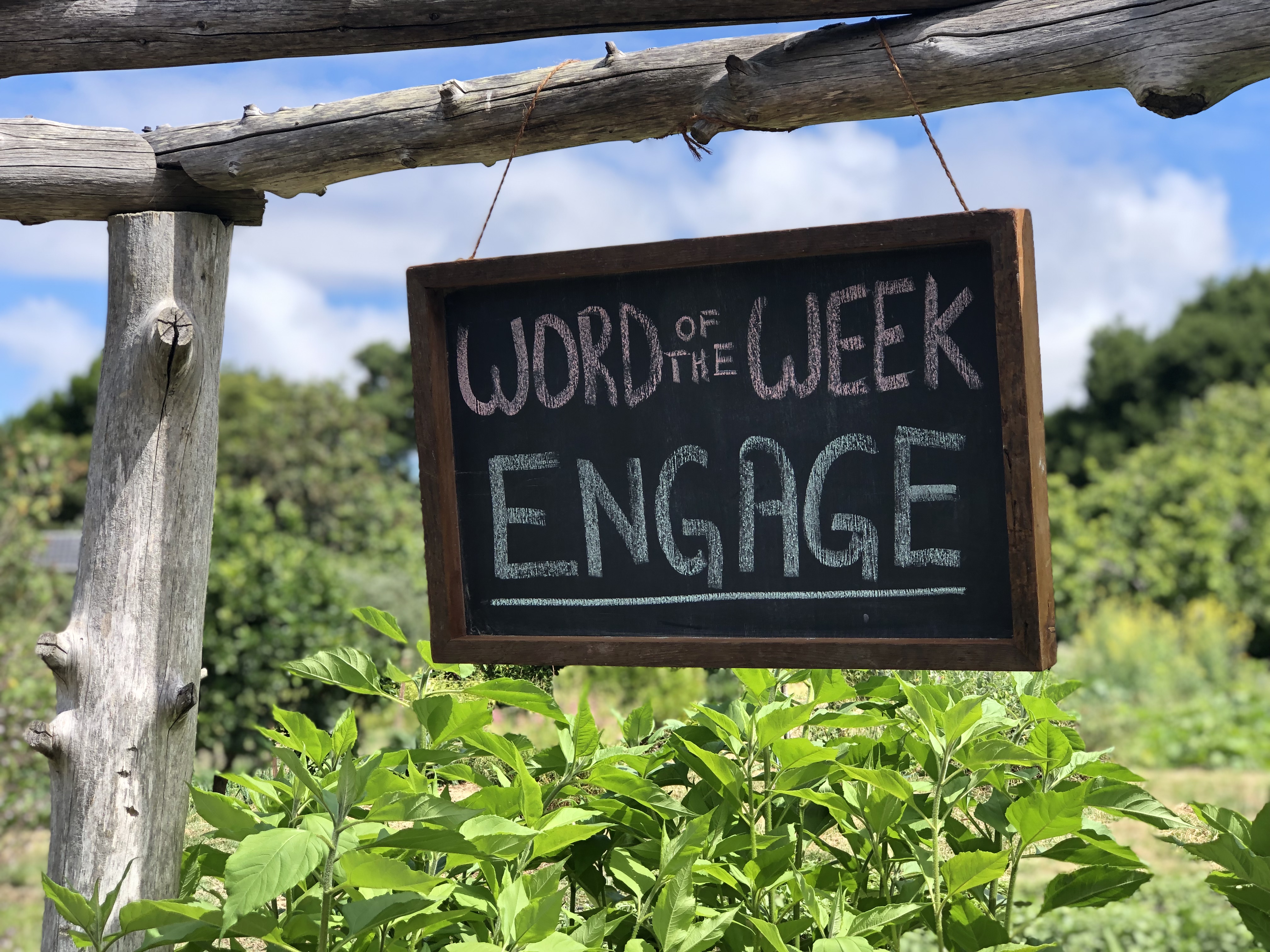 2023 Virtual Summer Training
We're excited to invite you to join us for the 2023 Edible Schoolyard Virtual Summer Training!
This year's Virtual Summer Training features interactive workshops throughout the month of July, all with a focus on boosting student engagement in gardening and cooking classes.
Who the training is for:
We have designed the virtual summer training to serve educators and program leaders who are seeking to provide joyful and engaging learning experiences in gardening and cooking classes.
All workshops are open to the general public. We are pleased to offer the training at no cost, and there is no cap on the number of attendees who can participate in the workshops.
Participants will come away with:
Practices for increasing student engagement in gardening and cooking classes.
Curriculum that integrates academic standards into edible education lessons.
Approaches for cultivating students' social and emotional intelligence through gardening and cooking.
Access to a supportive community of edible education leaders.
How the training will work:
The Virtual Summer Training will feature seven workshops spread across the month of July. Registering for the Virtual Summer Training gives participants access to each workshop.
All workshops will be held over Zoom. A recording of the workshops will be made available after the training is complete. We encourage participants to attend workshops live if at all possible as most of the sessions will be interactive.
---
Special thanks to the Leslie Family Foundation, the Elise Jaffe and Jeffrey Brown Family Foundation, and the Whole Kids Foundation for their support of this event.
---
Week 2: 2023 Virtual Summer Training Workshops
---
Making Academic Standards Engaging
Workshop Date: Tuesday, July 18th at 3:00-4:30 pm PDT (6:00-7:30 pm EDT) 
Presenter: Molly Rose-Williams, Curriculum Designer
In this workshop we'll take a deep dive into the world of academic standards in edible education. What are academic standards and why do they exist? How do we keep hands-on cooking and gardening activities at the center of student experience when designing standards-aligned lessons? And which standards most easily lend themselves to edible education contexts? Through a combination of lecture and structured independent work time, you'll leave this workshop with a better understanding of how to use academic standards to support – rather than inhibit – deep student engagement, and concrete tools for designing awesome, hands-on, standards-aligned kitchen and garden lessons.
---
Orienting Instruction to Support Social-Emotional Learning
Workshop Date: Thursday, July 20th, at 3:00-4:30 pm PDT (6:00-7:30 pm EDT)
Presenter: Liza Engelberg, Director of Education and Quality at Edible Schoolyard NYC
Edible Schoolyard welcomes Edible Schoolyard NYC for a workshop on how to support students' social-emotional learning through cooking and gardening classes. We'll share lessons, activities, and strategies that highlight social-emotional learning and talk about how we used classroom observation data to recognize and deepen our work in this area. The session will have a slideshow presentation, break-out rooms where participants can discuss their own practice, and time for Q and A.
---
Encouraging Curious Learners in the Kitchen and Garden
Workshop Date: Friday, July 21st at 3:00-4:30 pm PDT (6:00-7:30 pm EDT)
Presenter: Raquel Vigil, Director of Learning, The Edible Schoolyard Project
Activating students' curiosity is foundational to student engagement. Students come to the classroom with their backgrounds, experiences, and interests, and they may not all connect to the material in the same way. In this interactive workshop, we will explore ways educators can cultivate students' curiosity. From connecting content to students' backgrounds to putting in the time to make the material feel exciting, participants will leave with new tools and understandings for increasing their students' curiosity and engagement.
---
Community of Practice: Sharing Student Engagement Tools and Strategies
Workshop Date: Tuesday, July 25th at 3:00-4:30 pm PDT (6:00-7:30 pm EDT)
Presenter: Russell Sterten, Community Manager, The Edible Schoolyard Project
You've heard from us about student engagement, and now we'd love to hear from you! During this workshop, participants from the Virtual Summer Training will have an opportunity to share with one another about student engagement practices that work for them in their programs. By the end of the session, all participants will have even more tools and strategies for deepening student engagement, as well as the sense of being part of a generous and supportive community of gardening and cooking educators.