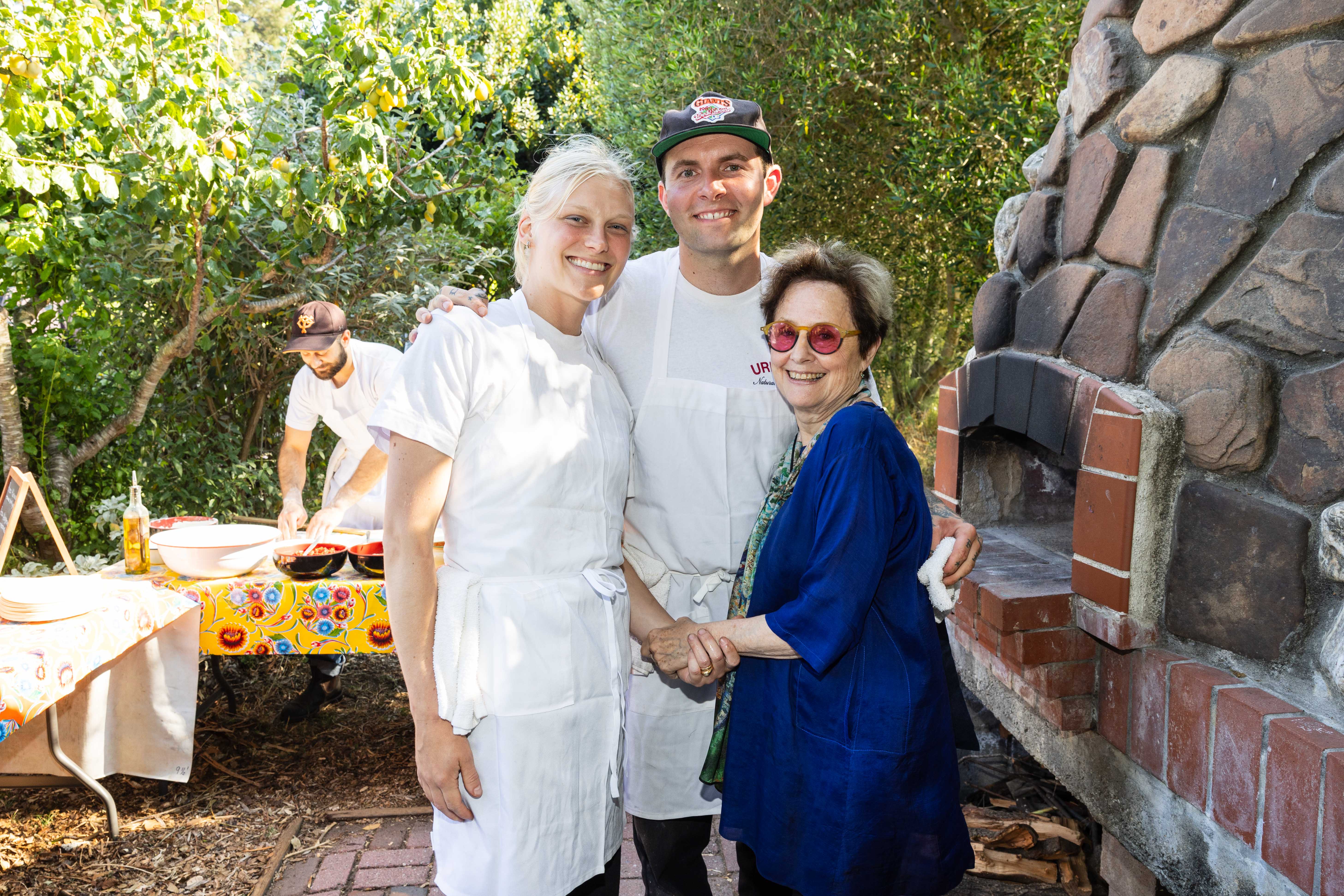 2023 Summer Festival & Annual Benefit
On Saturday, August 26, The Edible Schoolyard Project hosted a Summer Festival. The event served as both a family-friendly day in the garden and kitchen classrooms, and a fundraiser to support our year-round work.  
More than 200 guests joined Alice Waters and the teachers, staff, and friends of the Edible Schoolyard Project at Martin Luther King Jr. Middle School in Berkeley for an afternoon of outdoor cooking and planting activities. Guests experienced the Edible Schoolyard curriculum firsthand through activities like creating spice blends with a mortar and pestle, potting culinary herbs, and making fresh cider with ESY's own apple press. Event partner Urelio's fired up the outdoor oven and served pizzas made with fresh herbs from the garden, and the Joshi Marshall Band played an acoustic set beneath the Grandmother Oak. 
Proceeds from the event will support the work of the Edible Schoolyard Project and help us continue to inspire edible education programming for students and educators worldwide. 
Host Committee
Anonymous
Dominique Bischoff-Brown 
Owsley Brown
Shelby & Fred Gans
Gloriana Mejia Gund and George Gund IV
Elise Jaffe & Jeffrey Brown
Kate & Peter Kend
Jim Kreissman
Abigail Turin & Jonathan Gans
Alice Waters
Event Supporters and Partners 
James Alefantis
Jason Bade
Linda Burch
Elena and Jim Lawson
Nancy and Tony Lilly
Julie and Craig McNamara
Nia Impact Partners
Vivienne Yumi Nishimura
Palisade Consulting
Majorie Randolh
Leslie Reynolds
Scribe Winery