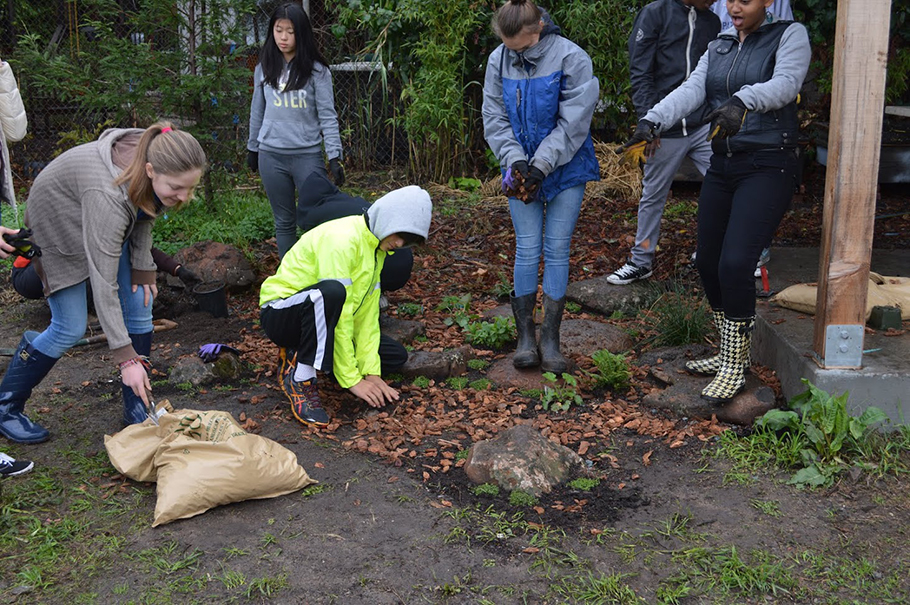 We recently began our sixth grade "Drop in the Bucket" lesson during garden class, highlighting the importance of water conservation. The lesson includes a trip to the garden's rainwater tanks, which serve as one way to reuse water. During this lesson, I continue to be amazed at students' knowledge of how the rainwater tanks work, as well as their-their ability to reflect on ideas of how to personally conserve water.
Water conservation continues to be a topic of discussion here in the garden, especially as students built the newest addition to the space –the gray water basin. The gray water basin, located just off of the outdoor kitchen, is a 6" deep basin filled with unique water-loving plants that receive and recycle water from the outdoor kitchen sink. Students were the leading pioneers on this project and joined together to build the basin in just three weeks!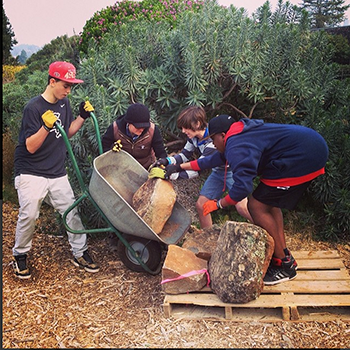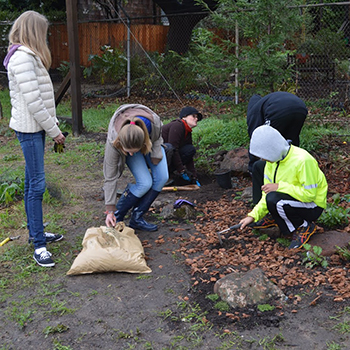 During the building phase of the project, students dug out the entire containment basin by hand, using tools such as pickaxes and shovels. After the basin was dug, students collaborated with one another and came up with different methods to move giant moss rocks (in total weighing a ton!)  into the basin. After the rocks were placed, students filled the basin with drain rock, sand, and soil. Students finished up the project by planting Ferns, Curly Rushes, and Oxalis plants.
The students will now be practicing stewards of water conversation each time they turn on the outdoor sink and bear witness to the recycle and reuse of water that is taking place in the gray water basin.