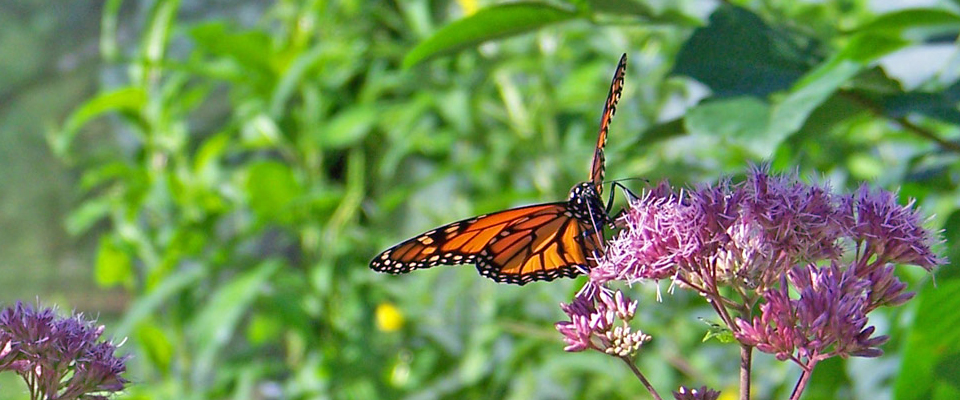 Food Access and Urban Farming: Why I Do This Work
On the morning I learned that my father had passed away, I came into work at the Edible Schoolyard Berkeley and started cultivating. I spent the entire day gardening, hardly talking to anyone.  This was my therapy. I noticed a mass of Monarch butterflies fluttering about, as if it was my father's voice telling me everything else he wished he had said to me. I worked the soil, weeded, mourned, and sighed with relief in celebration that he was now free. He was now at peace. It was me that was sweating in the sun, working 'till I was sore, doing what I saw him do every day of his life.
Growing food has always been a central and deeply meaningful part of my life. My father taught me to grow food on our small family farm in rural Oregon where I grew up. Little did I know at the time that I was learning about much more than just growing food—I was learning self-reliance. An unexpected emotional resilience that took me to the garden and had me tilling the soil in the face of tragedy. Coming full circle and living and reliving the age-old art of growing food is now what I do every day in the Edible Schoolyard Berkeley garden. This honors all our ancestors, not just my father. Now, I'm passing these skills on to young people the way he passed them on to me.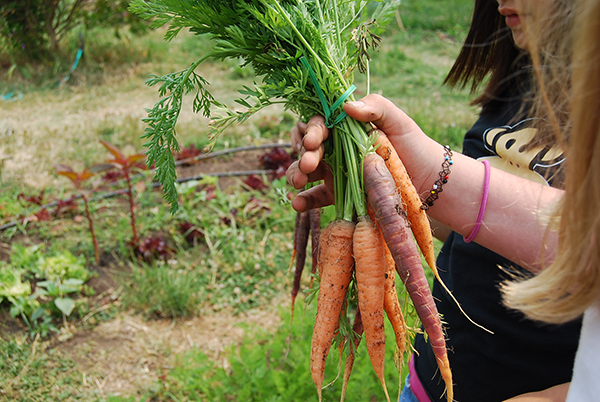 As I teach cultivation, composting, harvesting, and propagation—the foundation of our Edible Schoolyard Berkeley garden skills curriculum—I am also teaching emotional and social skills that my father could never articulate. It takes time and earned trust, but I see changes and transitions in students regularly. Whether it's talking through awkward social situations that happened earlier in the day while cultivating a garden bed, or discovering that their favorite chicken just laid an egg, students light up and their sense of belonging grows the more they learn and spend time in the garden.   
There is also a strong social and environmental justice element of teaching gardening. For many of us we ask ourselves, how can we find the balance between our work, our politics, our activism, our restoration and resilience? This question has always been at the forefront for me, and it is what drew me to this work. Education has always been a core value for my family, and overlapping that with both being a part of a thriving do-it-yourself (DIY) culture and growing up on a farm led naturally to a career in edible education.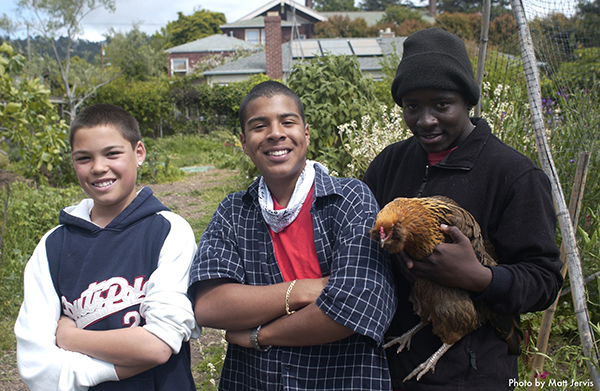 Yet it is more than just a career.  It is a passion that is rooted in activism and a fire for social justice. As a teen, I was drawn to environmental politics after working in the national forests. Seeing how they were treated fueled me to later participate in mass non-violent demonstrations and direct actions to preserve threatened ecosystems, including working for the National Parks System. Now, that fire is fueled by teaching young people how to grow food, examining what justice looks like, and how students can incorporate self-reliance and resilience into their everyday lives.
For me, teaching gardening means doing activism daily. It means that I get to address big issues regarding oppression, whether it's having access to healthful foods or finding restorative ways of dealing with injustice. If I can teach a child to grow their own food, then they are learning resiliency; they are learning that they are not dependent on the failing structures and systems that don't serve them, and they are learning to rely on themselves and cultivate a relationship with the earth.
Just as farming with my father taught me more than just food production, gardening can help my students grow—like grassroots—out from under systemic oppression and rely on themselves and the communities they build. This is the real dream.