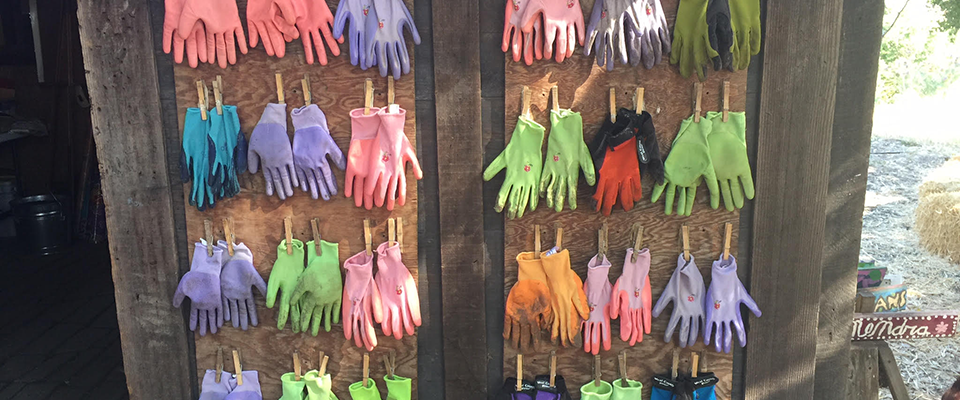 Slow Food at the Edible Schoolyard Academy
This summer, we welcomed a cohort from Slow Food USA's National School Garden Program as Edible Schoolyard Academy participants. This post is the first in a series sharing the group's perspectives on their experience at the Academy training as well as each Slow Food chapter's unique approach to connecting students with good, clean, and fair food. 
"This is the power of gathering: it inspires us, delightfully, to be more hopeful, more  joyful, more thoughtful: in a word, more alive."  –​ Alice Waters
During my time at the Edible Schoolyard Academy, I had the pleasure of hearing Alice Waters speak twice.  She has a soothing voice and big ideas about the future of school lunch in our country. Alice has been an innovator of California cuisine for over 40 years. She is also a pioneer in school lunch reform and a vital member of the Slow Food community. One of the biggest questions I ask myself when I think about her achievements is how has she done it? 
In June, I joined 98 school garden leaders from across the country at King Middle School in Berkeley to learn the ins and outs of the school's Edible Schoolyard program. It's safe to say that every single one of us is passionate about good, clean, and fair food, even though many of the participants had not heard of Slow Food as an organization. Together, we took part in a series of workshops and hands-on activities over the course of five days. We learned about program administration, the specifics of the garden and kitchen classrooms, school lunch reform, and grant opportunities. We each received a huge binder of take-home resources, including lesson plans for the garden and the kitchen, as well as follow-up reading, ideas for conveying the benefits of having an edible education program to school administration, and tips for how to hire and train staff members. So much information to take in!
My biggest takeaway had nothing to do with curriculum. It was all about the people. The Edible Schoolyard Berkeley is a magical place full of beauty, learning, and gratitude and it's the people who make it so. Kyle Cornforth, the Director of the program, spoke to our group every day as the leader of the Academy.  Her enthusiasm for her job, for her employees, and for the students they serve was apparent in everything she said and did. Not only did we get the chance to speak with and learn from the ESY staff, we also had the opportunity to meet other people around the country who work passionately to teach kids where their food comes from and how to eat it in a delicious, healthy, sustainable way. It was this "power of gathering" that made the experience so rich and so alive, and it inspires us to continue working towards a better future.