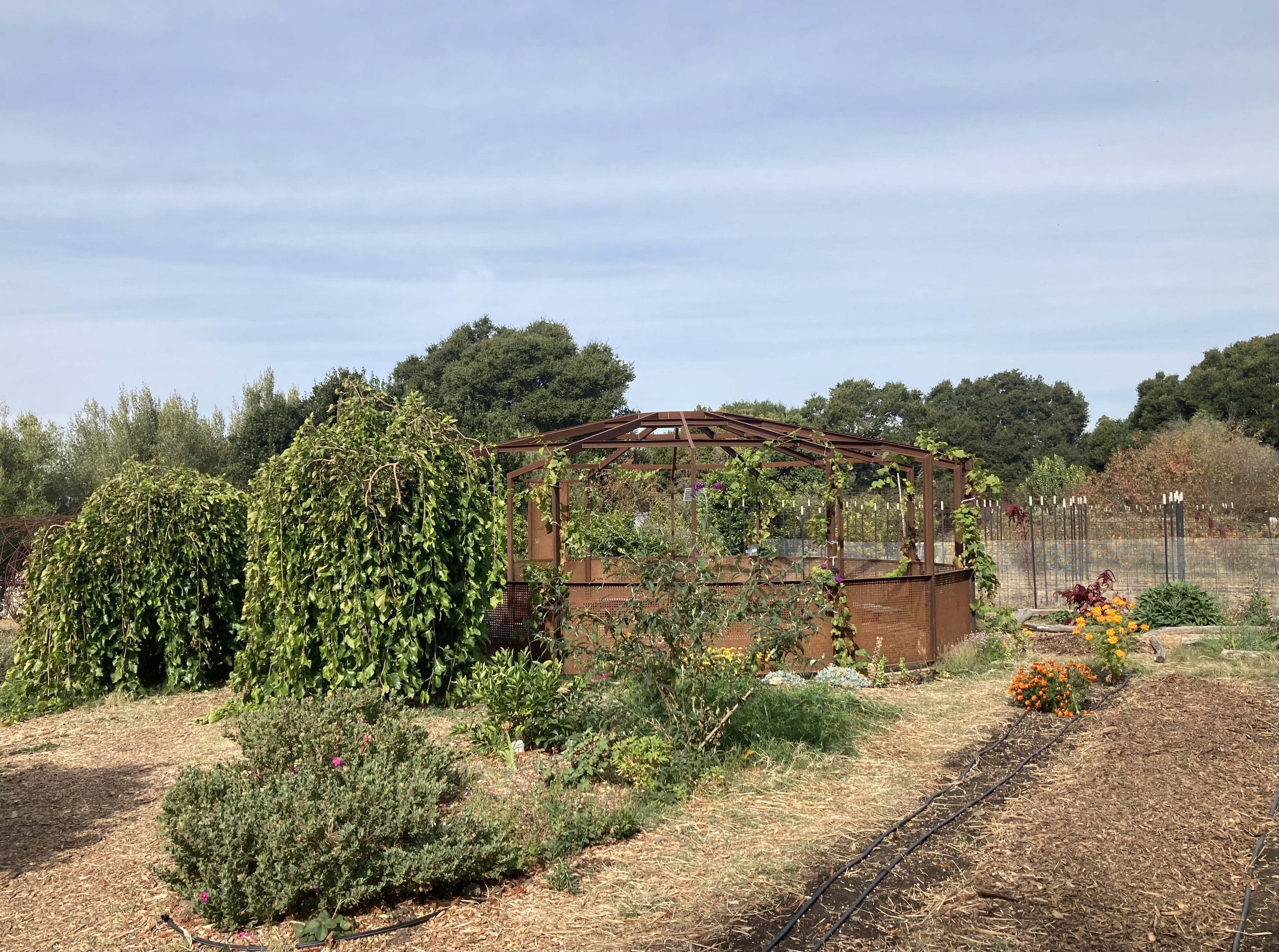 Returning And Reconnecting: A Preview Of Our Blog For This School Year
I have had more than one conversation with colleagues this week in which we've remarked about how this school year feels different. There's a sense of – dare I say it – optimism! After being distant from one another for so long, we at the Edible Schoolyard Project are celebrating the return to many of the beloved experiences and traditions that were put on pause.
Just as there was a learning curve with adapting to distance learning, we're finding that returning to in-person teaching is very much a journey in itself. Two months in, we feel like our feet are under us at last, and we've been getting more and more comfortable with the dance of seeing students in our garden, kitchen, and farm classrooms. And, we've been seeing our work with new eyes. Ideas are sparking for us about new ways to shift lessons, deepen our understanding of subjects, and facilitate learning. Maybe you've been feeling similarly.
To support our collective experience of returning to programming and reconnecting in-person with students, families, and community, we are so excited to bring you this year a wide range of stories about resources, tools, techniques, and practices that have led to great results for us.
Topics we'll share about include propagation in a school garden setting, ways to create inviting and beautiful learning environments, reflections on the potential for garden and cooking classrooms to be healing and restorative spaces, practices for deepening student engagement in edible education, approaches for reaching and involving families in programming – and much more!
As we start creating these stories to share out, we would very much like to hear if there are any edible education topics you would particularly like us to explore in our posts! If so, please click here and fill out a short form to let us know.
More to come very soon! And if you'd ever like to reach us directly, please drop us a line at info@edibleschoolyard.org.