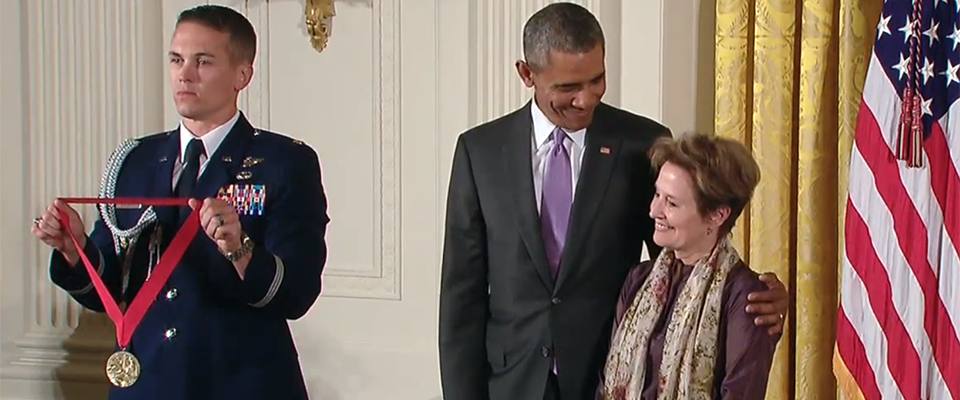 President Obama Honors Alice Waters with the National Humanities Medal
We broke ground on the Edible Schoolyard at Martin Luther King, Jr. Middle School in Berkeley at the beginning of the 1995-96 school year. Twenty years later, the seeds of Alice Waters's vision for the program have taken root. Educators in communities across the country are building gardens, integrating food into the curriculum, and changing school lunch. As the movement for edible education gains strength, the power of food to teach students how to care for themselves, one another, and the natural world grows more evident.
On September 10, President Obama honored Alice with the National Humanities Medal. The medal cites Alice "for celebrating the bond between the ethical and the edible" and for championing "a holistic approach to eating and health that integrates gardening, cooking, and education, sparking inspiration in a new generation."
[video:https://www.youtube.com/watch?v=QYIQLohKyeA#t=1231 width:600 height:450 align:center autoplay:0]
In her remarks on the recognition, Alice emphasized: "It is my belief that when we bring all children to the table, and feed them a sustainable, delicious, and free school meal, we nourish not only their minds and bodies but our democracy."