The Edible Schoolyard Plant Sale and Celebration
Mark your calendar for the annual
Plant Sale and Celebration at the Edible Schoolyard Berkeley!
Saturday, May 11, 2013
9:00 am - 3:00 pm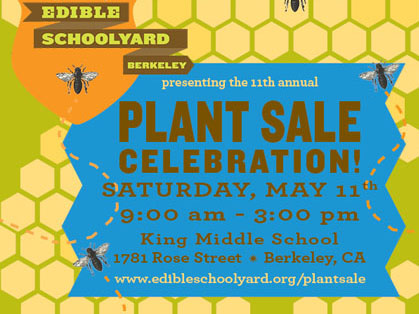 This May, the Edible Schoolyard Berkeley hosts our annual Plant Sale and Celebration. Join us for a fun day in the garden -- delicious food, spirited music, student-guided tours, exciting raffle prizes, locally-made foods for sale, and, of course, plants! Get your garden off to a strong start with tomatoes, vegetables, fruit trees and berries, herbs, perennials, annual flowers, and more. Plenty of gardening advice for novices and experts alike. The plant sale has become a beloved community event, with activities for kids as well as adults. Join us for an hour or the whole day!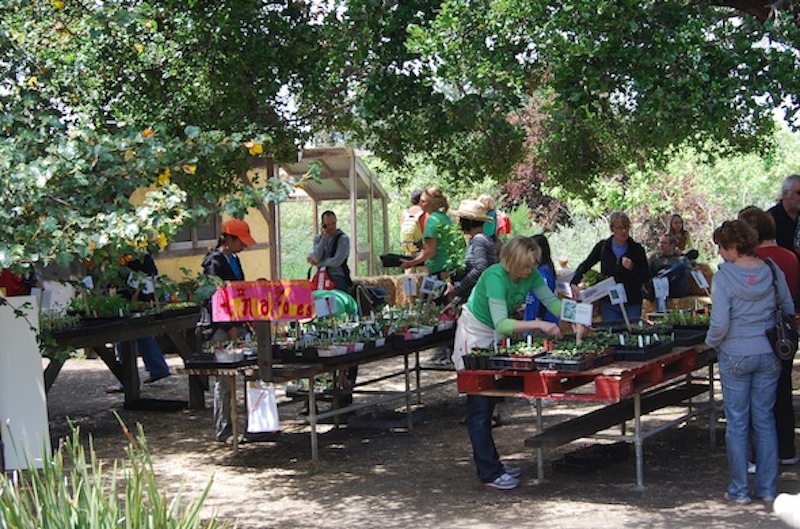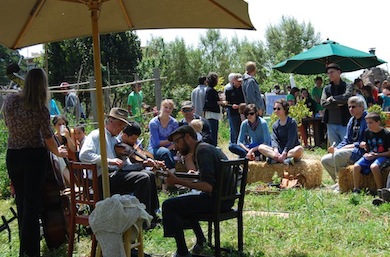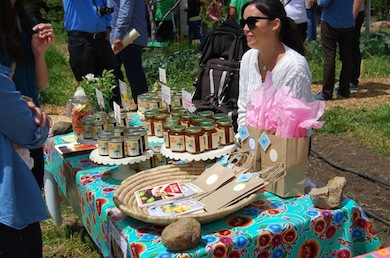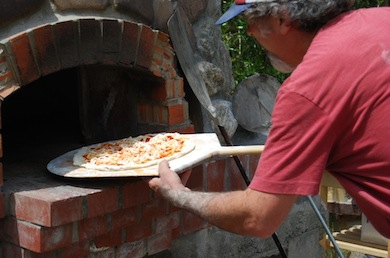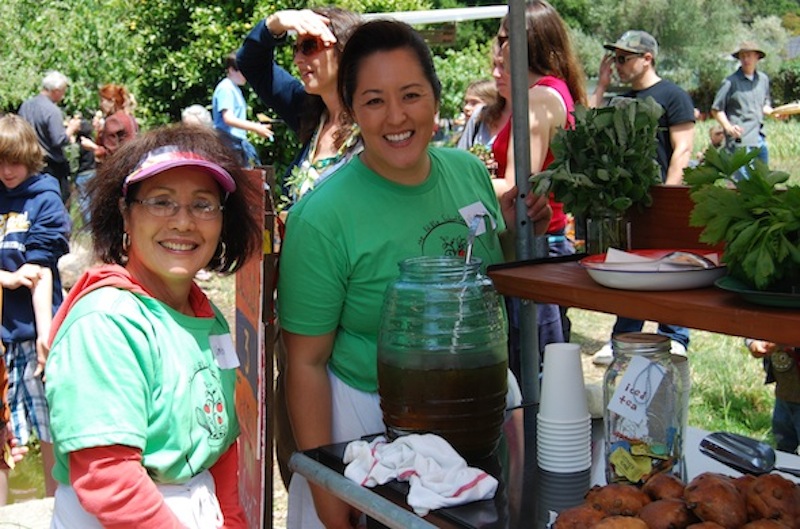 Food Vendors
FourBarrel Coffee, Tamales la Quaxeqeria, Ici Ice Cream, plus dishes prepared by local chefs, pizza from the wood-fired oven, and garden-fresh salad!
Raffle Prizes
Lunch for two at the Chez Panisse Cafe; dinner for two at the Chez Panisse Cafe; a magnum of wine from Kermit Lynch Wine Merchants; dinner for two at Camino Restaurant; $50 gift certificate to Monterey Fish Market; XBOX and PS3 video games; $25 gift certificate to Gregoire; $25 gift certificate to 510 Skateboarding; signed books from Blue Bottle Coffee, and more!
More Information
Interested in volunteering, making a donation, or getting involved? Please contact Cristine Tennant at cristine@edibleschoolyard.org.
Thank you for your interest in the Plant Sale – see you there!