Academy Reflections
This week, Julia Cotts of the Garden School Foundation shares some reflections on her participation in the Edible Schoolyard Academy during the summer of 2012.
"As the Executive Director of the Garden School Foundation, a non-profit that teaches daily garden-based classes to children in underserved schools in Los Angeles, I was thrilled at the opportunity to attend the ESY Academy last year. Our organization has been running our Seed to Table program for 3 years and, being very similar to the Edible Schoolyard but much younger, I hoped we could learn a lot from their years of experience. In particular, I was keen to learn how their overall organization was run, what systems they used to manage volunteers and donors, outreach, fundraising, etc. I left thinking that our money was extremely well spent on this, and many other fronts.
The three days spent at the Academy were really impressive, not only from a content standpoint but how it was run. I was blown away by the professionalism of the ESY staff and not a second of my time was wasted, each day filled to the brim with fun, fascinating, illuminating information about the Edible Schoolyard program. I would recommend the Academy not only to those interested in garden-based programs but to anyone interested in experiential education or youth-centered non profits more generally. Plus, the food is delicious! I came back home armed with a host of new tools to run our organization more effectively, wonderful ideas to enrich our program, and a great new network of like-minded garden-based education pioneers!"
To read more about the upcoming 2013 Academy and apply, please click here!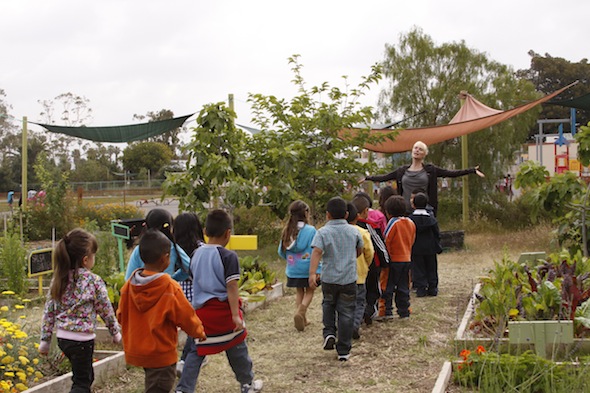 Children from under-served schools in the Los Angeles area are welcomed to the Garden School Foundation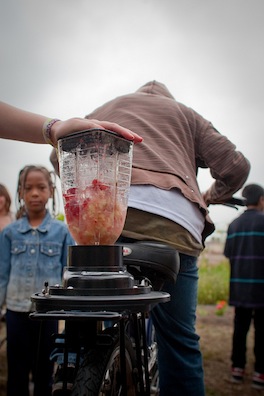 A bike blender makes delicious snacks!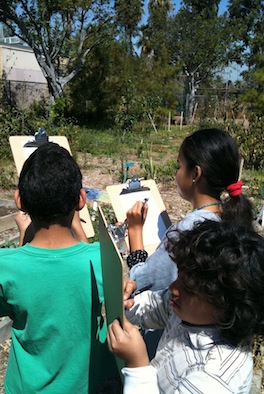 Students immersed in a garden lesson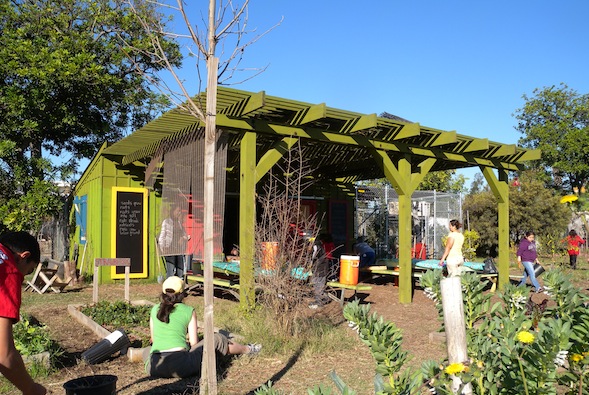 A view of the garden at the Garden School Foundation